How to choose a reliable supplier of uv printers in China?
How to choose a reliable supplier of uv printers in China ?

As the current market environment requires us to provide quality products, but how can we find quality suppliers , this is also critical !!

I have complied some information about our customer Frank how to choose the Chinese supplier

Frank : I bought an A3 UV in the year of 2017, but it is really bad experience for me as the printer from the first day didn't work, it had troubles with the colour, they told me they had the after service in Germany, but the man in Germany is 15 hours from my factory, he didn't want to come, and I had to bring the printer to his home in another city. Then he made a test with a maintenance liquid and said to us, all is well, but then nothing changed !! The images printed with bad colors !! Really 6000 garbage !! That was my first time have some relation with UV printer. My business is very good and I have to bring my product to print the image with another person, that means I am losing money because I could not print in my factory. For these reason I negotiated with my partner I will go to China to buy a printer because I have to be very sure the printer is easy to operate and easy maintenance too.

Author : Frank searched information then send some inquiries in Alibaba and decide to join shanghai APPP EXPO to see the real printer.

Warm reminding : Your collecting information about your product through searching the product on trading platform, like Alibaba, Global source, Made in China, they have their own way of screening quality suppliers, for example, Alibaba adopted the ranking system, means the higher the ranking, the better quality of its suppliers . ( even Chinese local people they use the ranking system to choose product for themselves )

Frank : I have sent several inquiries, Focus sales David replied me information promptly then we add each other wechat for better communication. After knowledge my requirement, he sent me some videos of sample printing, the effect is impressed me. For sure the quality and machine I fly to China to see the machine and visit APPP EXPO in Shanghai which David told me Focus company will join as well. It was my first time to China, David is so considered that he reminded me the weather, the clothes and umbrella I should prepare, transportation and exactly fee, where I can get the SIM card where I can get the local food . Even though my first time to China , but I didn't feel any inconvenience.

Author : The EXPO and Fair will be good choice for comparing product, all the suppliers will be under one roof, but please choose the formal exhibition which enjoyed good reputation in the world. Shanghai APPP EXPO is the biggest digital printer EXPO in China.

Frank : I brought my samples and asked David to help me to print, the size of samples will be 5cm by 7cm only, I need to make sure if the image is clear or not. The technician Jo arranged his time for me, the printing effect isn't satisfied at first time, I need the low relief effect. So Jo design my picture in Photoshop and printed the sample again. The second result of printing is satisfied. But I need to check another important point is the operating is easy or not, because my bad printer, I have to change the cartridge and put a transparency liquid to clean, then next day I have to change cartridge again and put ink to work, but with the change of cartridge the color is bad and we can't finish the orders. Even though many customers visiting in Focus Booth, but David still applied the training time from Jo after he heard my concerns .

Everything went smoothly, I booked my first uv printer from Focus .

Author : China is the manufacture of the world, the factory like production line, they get the components and assemble them. So the product from different factories usually have no difference in appearance but the internal components are still very different, you need test the product carefully and look at the components inside, not just comparing the price only ! ( Focus brand get reputation by its quality, below is the customer's feedback)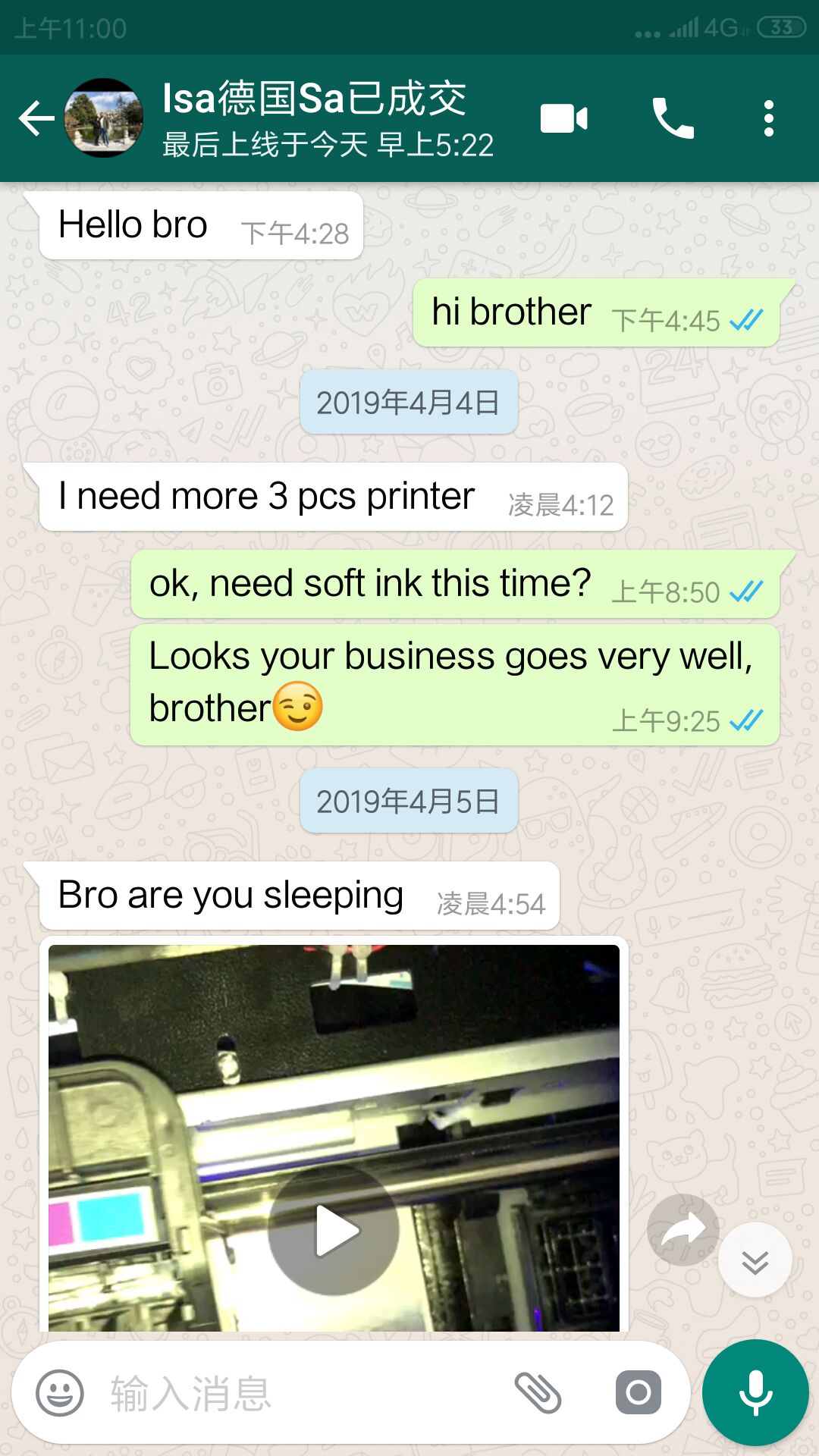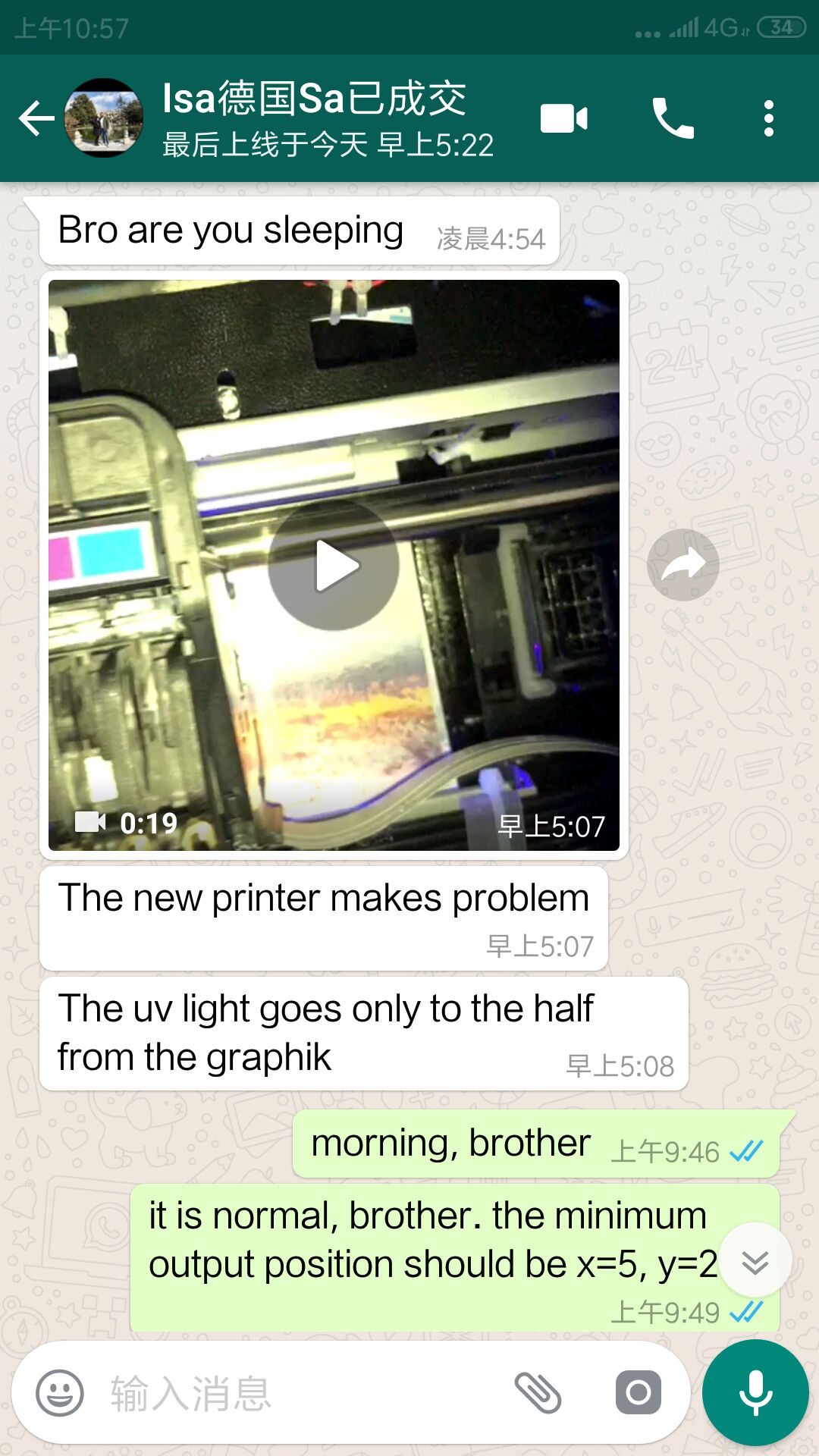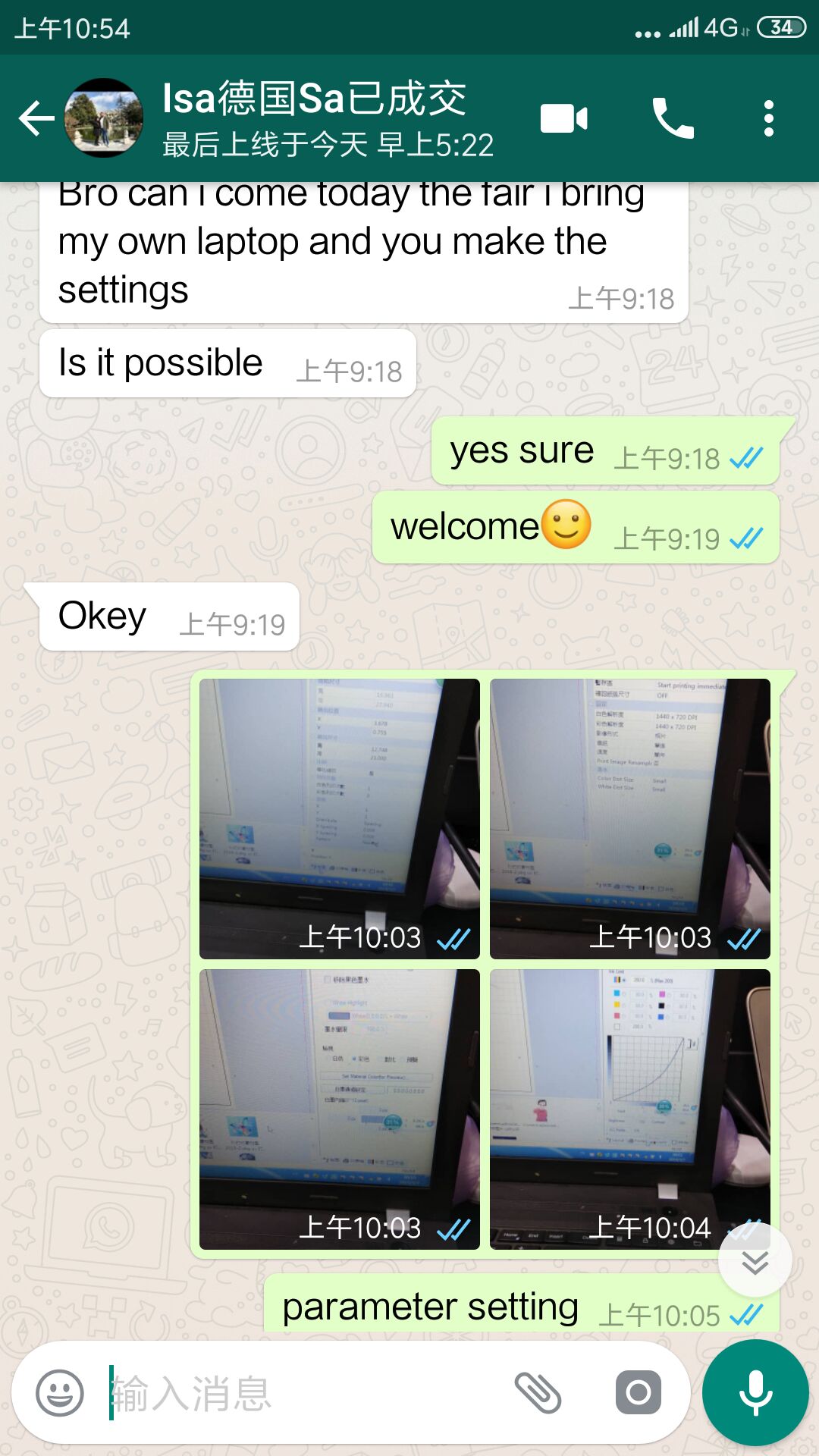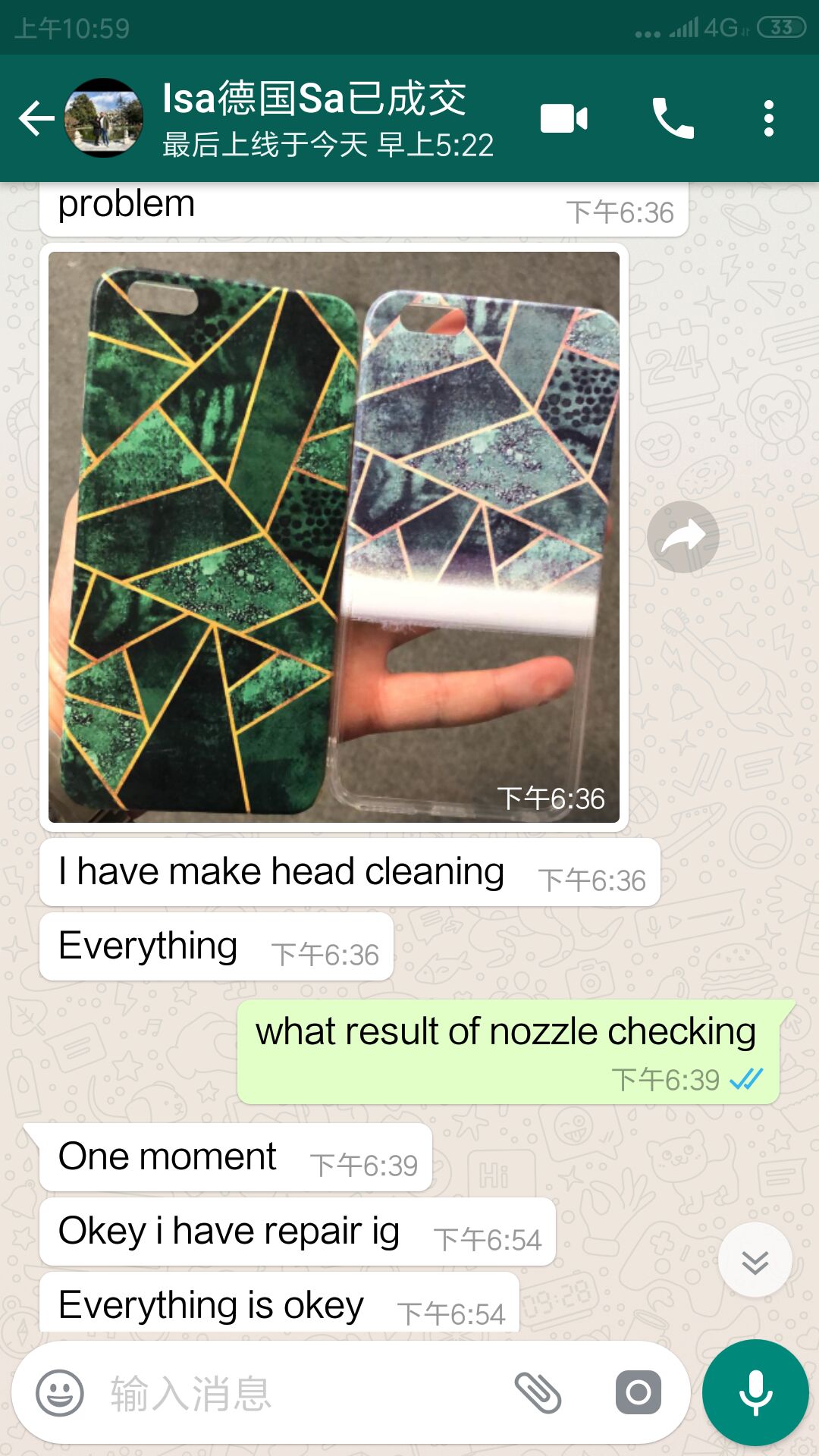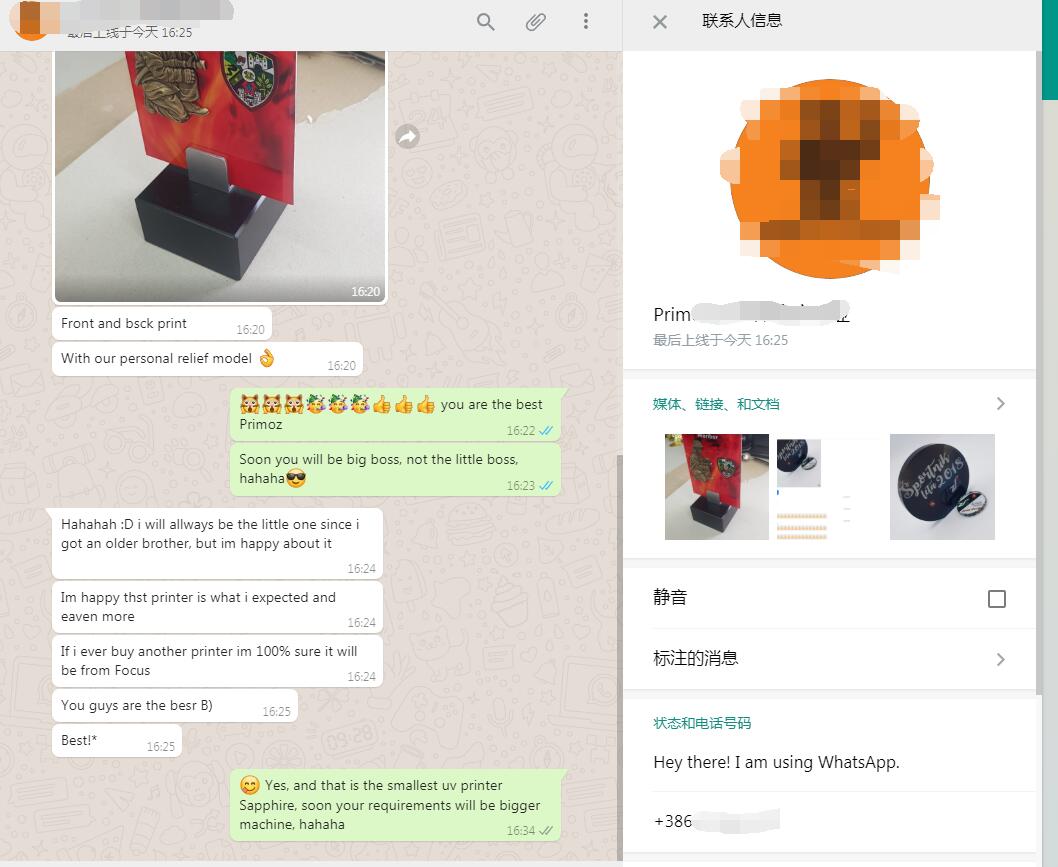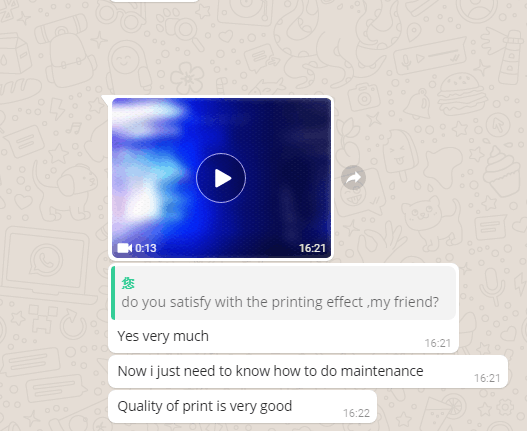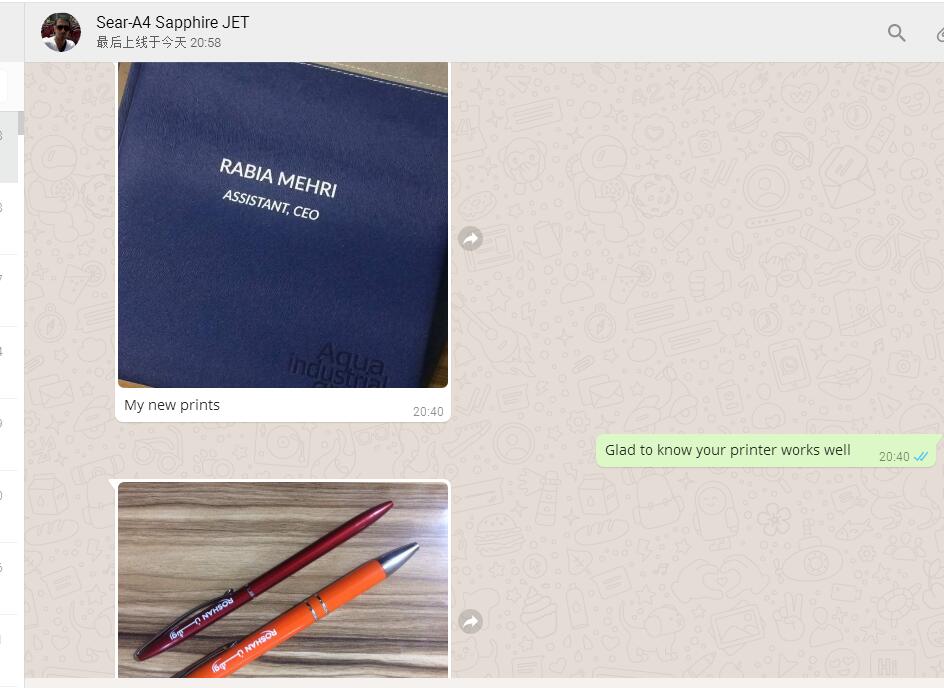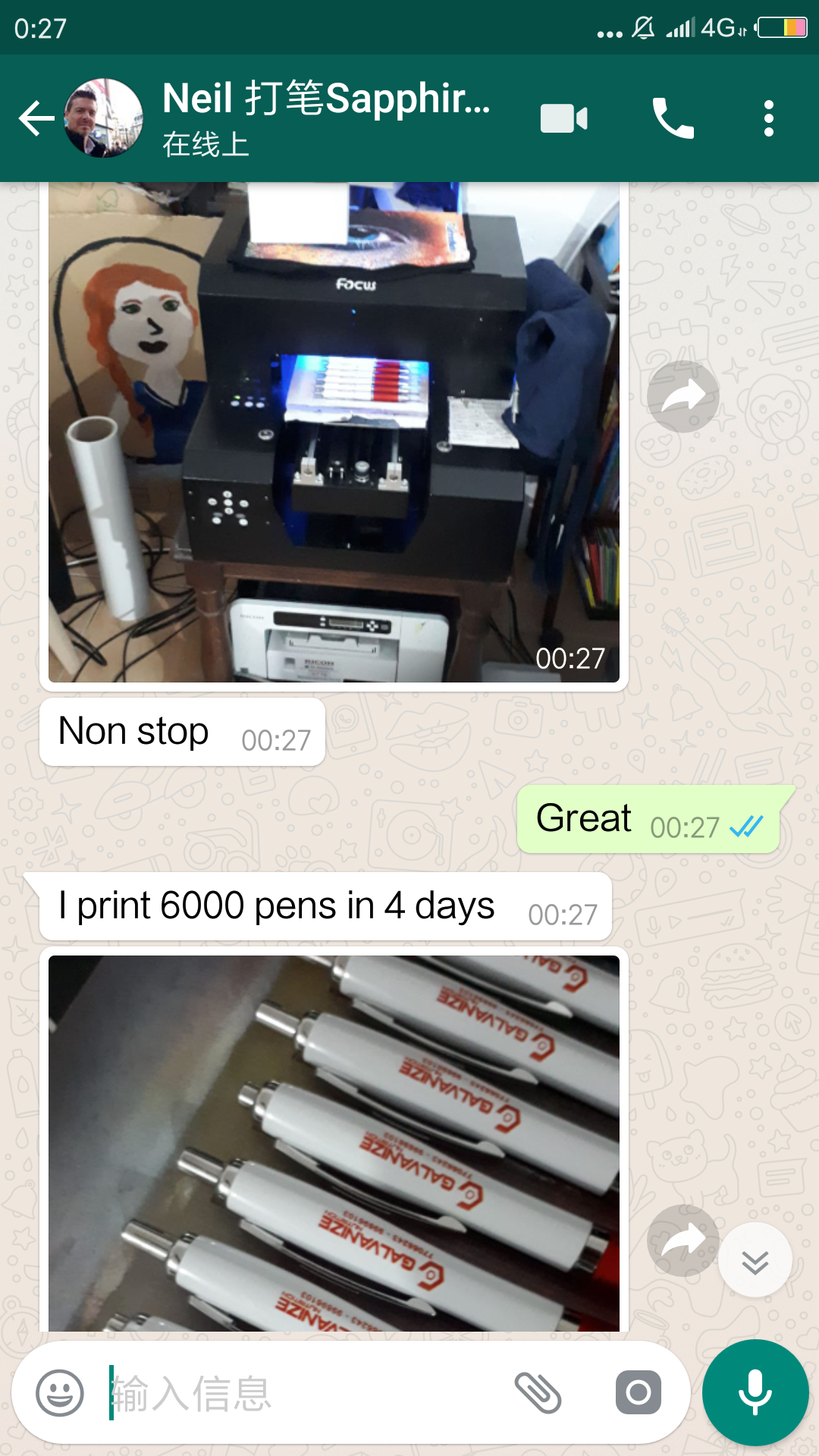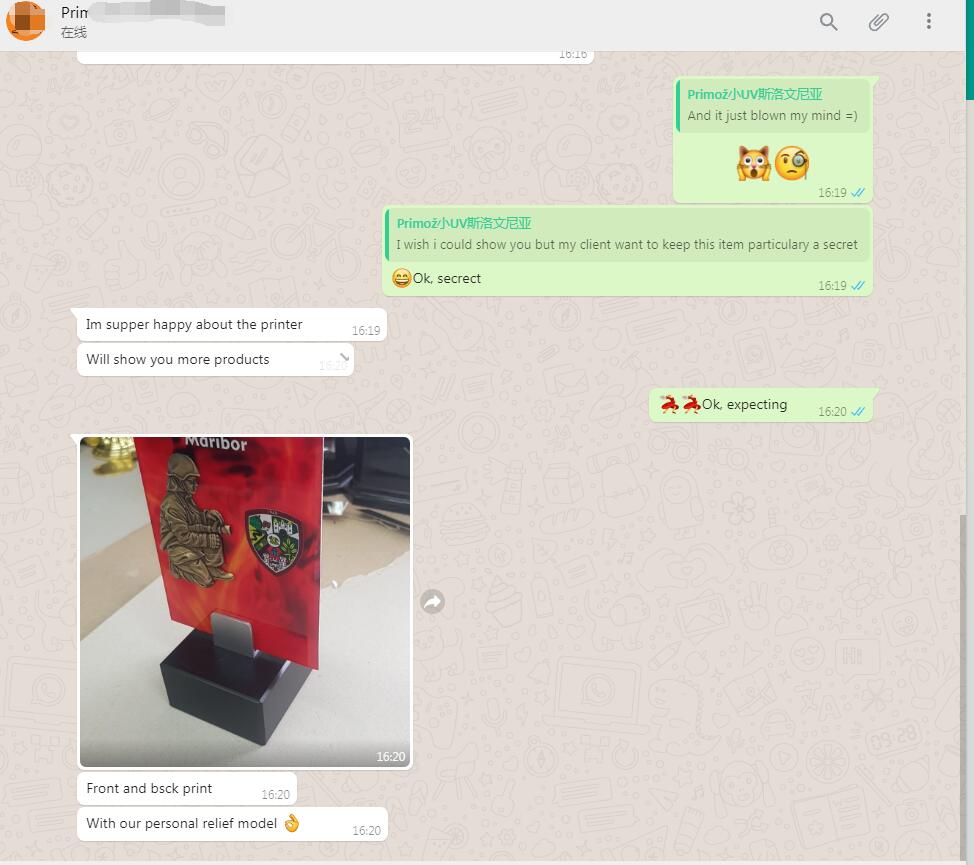 Frank : The machine arrived to my place a couple days by DHL after I got back to Germany. It works well and I shared some picture with David. But I want to make better printing effect just like Jo printed in EXPO, So Jo helped me do the parameter setting, but I tried many times still no result , that makes me little tired, at last Jo suggested me try another computer. Yeah ! She is right, I brought my own laptop next day and Jo help me make the setting successfully. In the coming days, David and Jo solved many concerns for me, Like UV light goes only to the half from the graphic, David told me because of the minimum output position should be x=5,y=2 ; the printing head print very slow , Jo told me that I need a waste ink cleaning program etc .

Author : expertise and knowledge is very important when you purchasing a machine as it is not one- off things, checking the international technical support first when you make a decision ( Focus technical team always work till night to support customer online because of different time zone from customers)

Frank : The more I used the printer, the better printing effect I made, many customers consulted the information if i can sell the printer to them, I have to say it is really good business, I get 4 orders within a week. So I plan book more printers from Focus .

Author : As customized product is very popular in European countries, the UV printer not only can print on hardware like phone case, acrylic, wood, glass, but also available for flower, note book, leather canvas etc, it has really good market. Some customers earn their cost back within half month only !!

Frank : China has a population of more than 1.3 millions, millions of foreign trade agencies, tens of millions of foreign trade salesmen, the tens of millions of factories , Finding a partner correctly is not an easy task. I am lucky I found Focus and David !!
For the customers, you need to think about these questions:
1. What information do you wanna get from the supplier?
2. Does the supplier has complete using manual?
3. Do they have printing test before delivery?
4. How about the delivery?
5. Will the supplier support training support for new buyer?
6. Who should to contact during using?
7. How about the after sale service?

--Author: May from Focus Inc